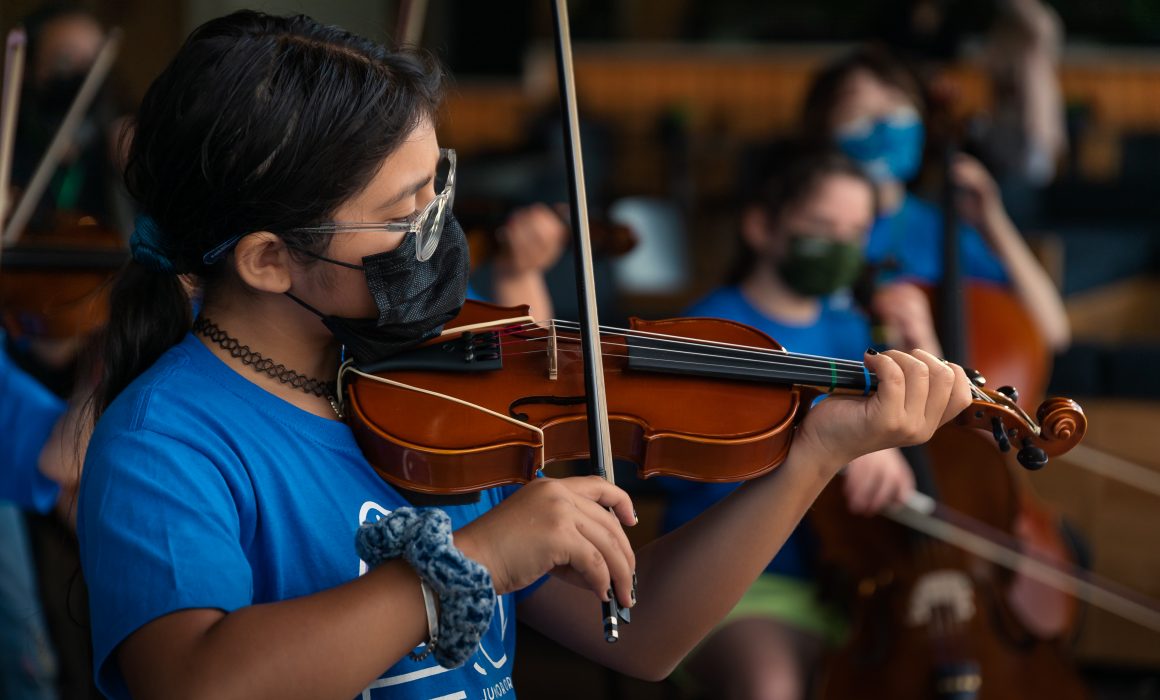 Hello Friends of JOY!
Now that January is in full swing, I am sure you've started on your New Year's Resolutions. JOY's New Year's resolution for 2022 is to expand our program offerings in Newberg. Here's where we are at in this expansion process:
In Newberg, we are planning to expand our offerings at Edwards Elementary to serve all grades K-5 through both our In-School and After-School programming. This fall will also mark 5 years of JOY with the start of our program at Edwards, and we got big things planned! One of our plans is to begin transitioning our students into the middle school orchestras at Newberg School District. In addition, we are coordinating meetings with an additional elementary school to start another JOY site in 2022.
The push to expand our offerings has come from increased, enthusiastic support on all levels: from parents and households of current students, friends of students, administrators, teachers, and partners in the community. We're so grateful for the multiple levels of support for our program!
I part with you today with some new photos from our JOY Summer Camp last August that highlight our visit with our friends at the Willamette Valley Chamber Music Festival (WVCMF). I love how despite the masks, you can see how focused and engaged the kids are! Photo credits are courtesy of Ty Cayatineto films. 
With a JOY-ful Heart,
Danielle Howard Dye