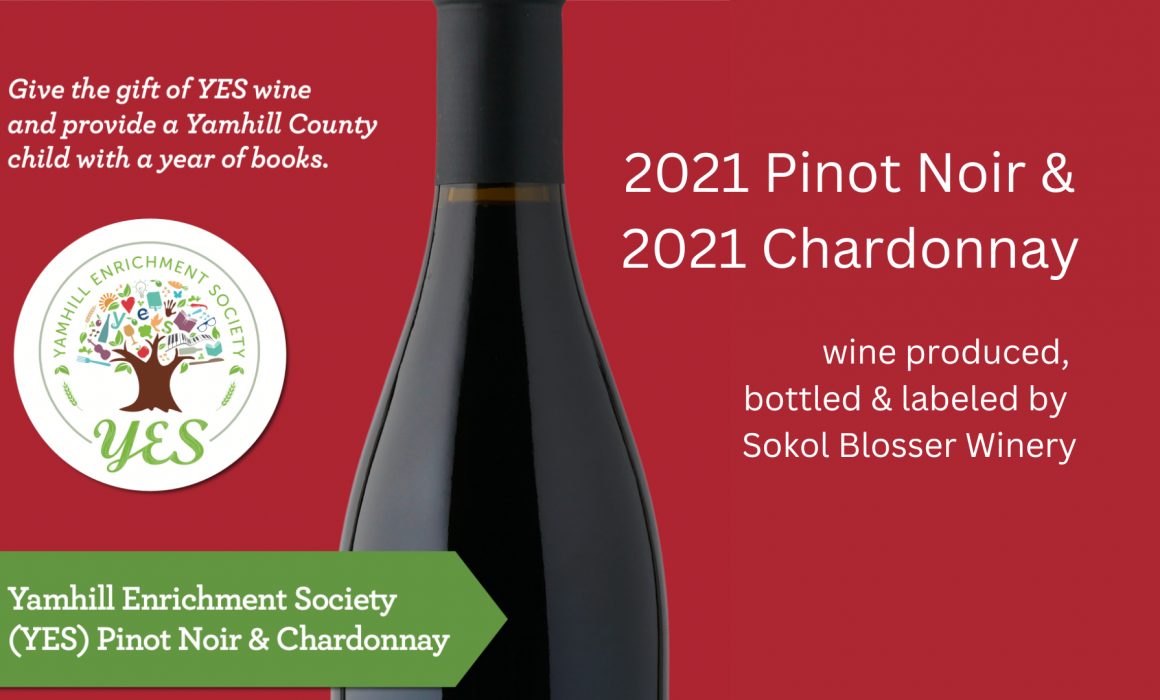 Just in Time for The Holidays…
Have you ordered your 2021 YES Willamette Valley Pinot Noir or Chardonnay? Priced at just $25 a bottle – all proceeds go to support Yamhill County Imagination Library AND will provide a year of books (one book a month) for one Yamhill County child.
Enjoy it yourself or share with friends! It's a gift of great wine that also gives back to the community!
How Can You Purchase YES Wine!?!
You can purchase YES Wine by the bottle OR by the case!
You can reply to this email or contact Sarah Lessen at info@yamhillenrichmentsociety.org or by phone at 503-883-9654 to arrange purchase.
PaymentWe can arrange for you to pay by check or send a link or invoice to pay by credit card. For businesses, we are happy to create invoices for your convenience.
Pick UpCurrently, we are not shipping YES wines but we have some great options:
1. Arrange for pick up at our office in McMinnville
2. FREE local delivery for cases
THANK YOU for your support!