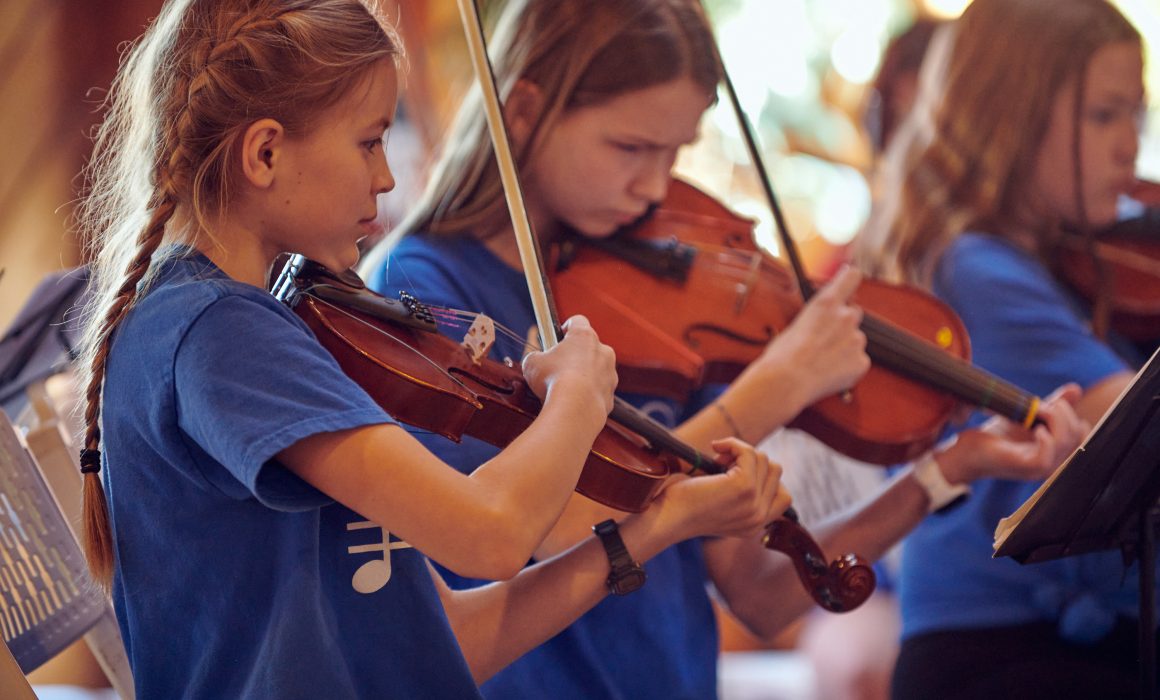 In fall of 2017 our inaugural class of JOY kindergarteners at Edwards Elementary in Newberg picked up their tissue box violins and started a musical journey.
That intrepid class of kindergarteners are now 5th graders preparing to transition to middle school orchestra. Despite changes in instructors, class locations, and a global pandemic, the music has played on! There are three after-school orchestras at Edwards – Concert, Sinfonia and Chamber Orchestra – and they will all be playing at George Fox University's Bauman Auditorium on Friday, May 12, 2023, at 6:30 pm.
This is a FREE concert for our community to celebrate these young musicians and their accomplishments. Please join us for an evening of music and celebration.
Bauman Auditorium
George Fox University
Friday, May 12, 2023
6:30 PM