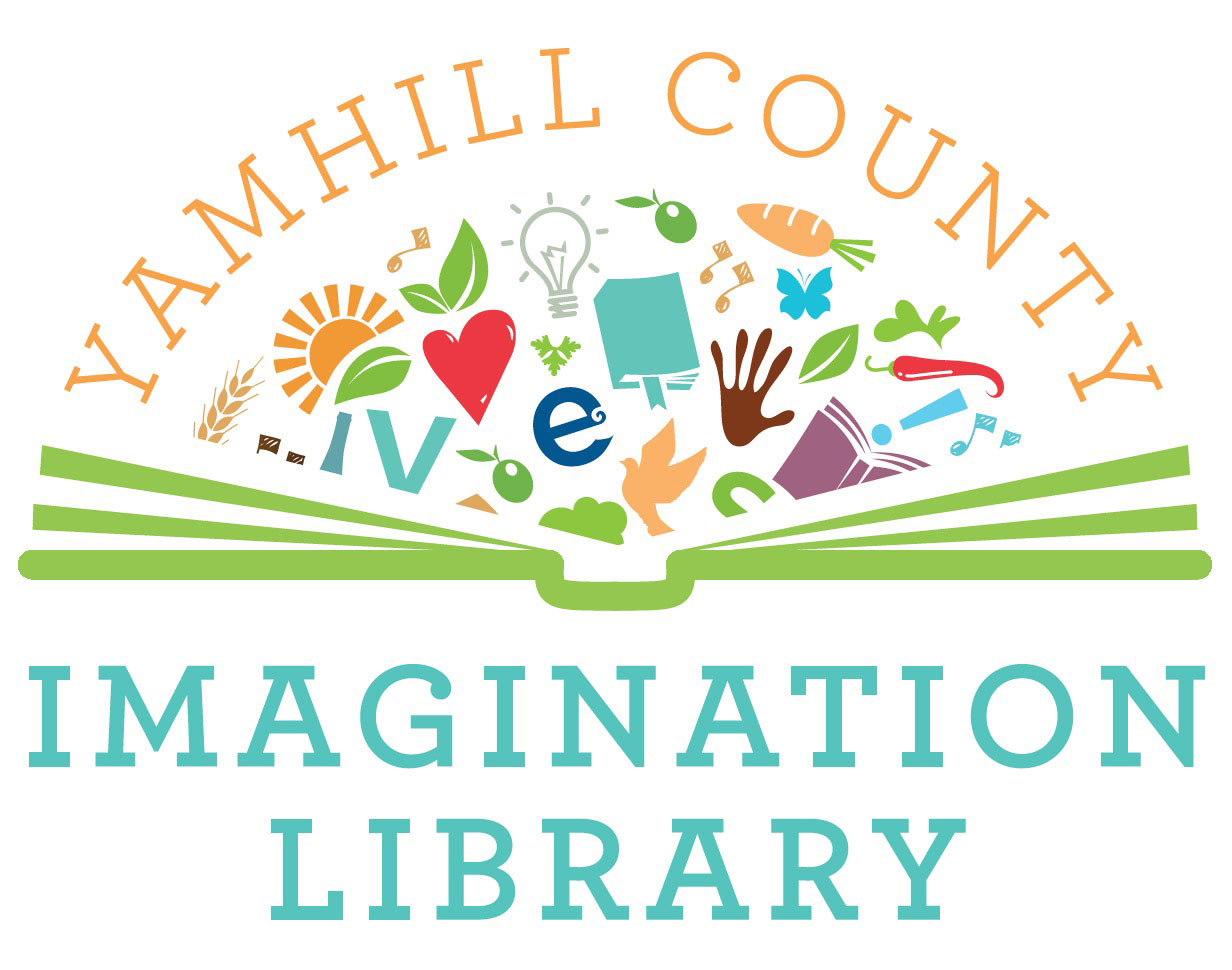 CHANGE THE STORY FOR YAMHILL COUNTY CHILDREN
Yamhill County Imagination Library is a program that provides support to every family in the community with children under the age of five and helps establish reading routines, create home libraries, and prepare children for future academic success. If we reach our enrollment goal of 3,000 in 2020 it will cost approximately $75,000 in book fees alone. You can make a financial contribution as an individual or through a foundation or business/corporate sponsorship.
BECOME AN INDIVIDUAL DONOR
For only $25, a child will receive books for a year. For $150, a child will receive books from birth to age five. You can also give the gift of reading! If someone inspired your love of reading, you can now make a donation in their name. We'll send them an email or written confirmation notifying them of your gift.
BECOME A BUSINESS OR FOUNDATION SPONSOR
Your support is an investment in the children – and the future – of Yamhill County. Please consider sponsoring this critical program to provide a steady stream of high-quality books to the children in our community and ensure they will be better prepared to start school ready to learn.
Click here to find out more about sponsorship levels. We would be happy to come and share more about the program with your organization. Please contact Sarah Lessen at info@yamhillenrichmentsociety.org or call 503-883-9654.