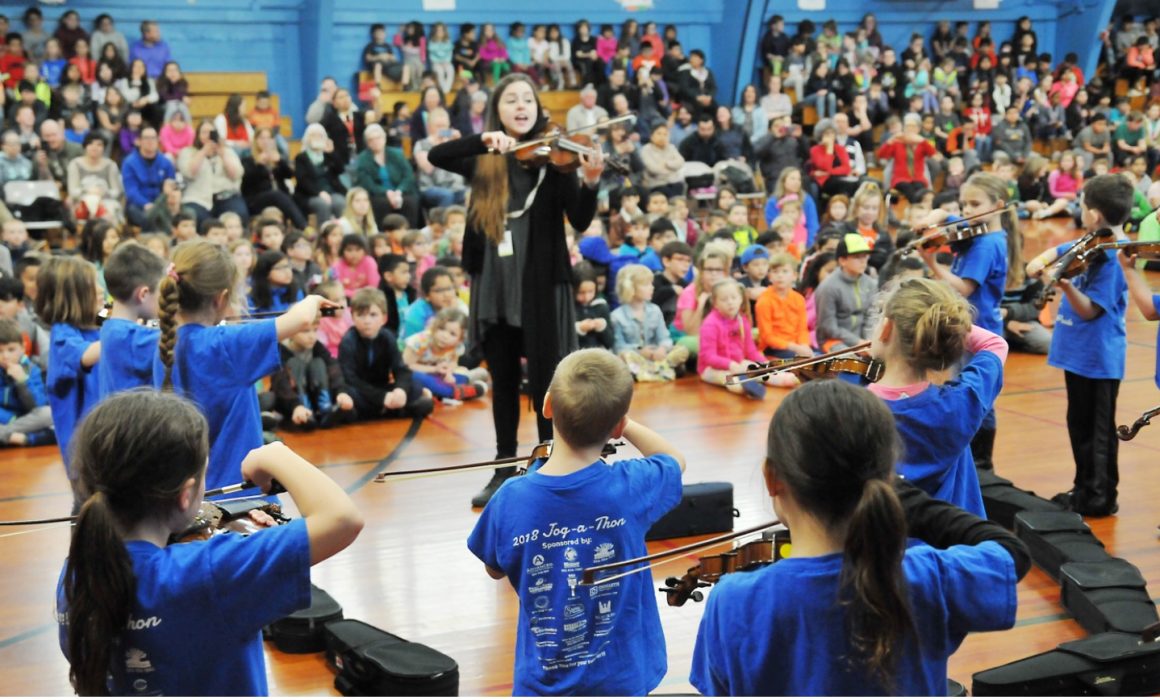 Greetings from the Junior Orchestra of Yamhill County (JOY)! The school year is now in full swing and we are off to a good start to the 2019-2020 school year. At our Edwards Elementary site, we have to date around 200 students in our K-1st In-School violin program and 26 second graders on violin, viola, and cello in our After-School Orchestra.
Since the recent addition of our after-school orchestra, we have hired two additional Teaching Artists specializing in cello and viola to help further support our students as they transition from learning violin to viola or cello. Our students are already starting the journey of learning skills such as teamwork, responsibility, focus, and problem solving in rehearsals. A second grade JOY parent even mentioned to me that her child has been very diligent about making sure her violin comes with her in the grocery store, so it isn't left alone in the car! These are the kind of skills that help kids become future leaders in their schools and communities.
Our JOY team at Edwards is now gearing up to take our second graders on a field trip on November 7th to our sister El Sistema program at Sitton Elementary in Portland as part of an ongoing partnership with Oregon BRAVO. We are also planning events and concerts in coordination with Edwards Elementary Music, Newberg School District's Middle and High School orchestras, and George Fox University Department of Music for this academic year as part of our mission to engage with the Newberg community. With your support of YES and JOY, we are JOY-ously looking forward to the rest of this year as well as what we will have in store for years to come!
Please click here to help support JOY!