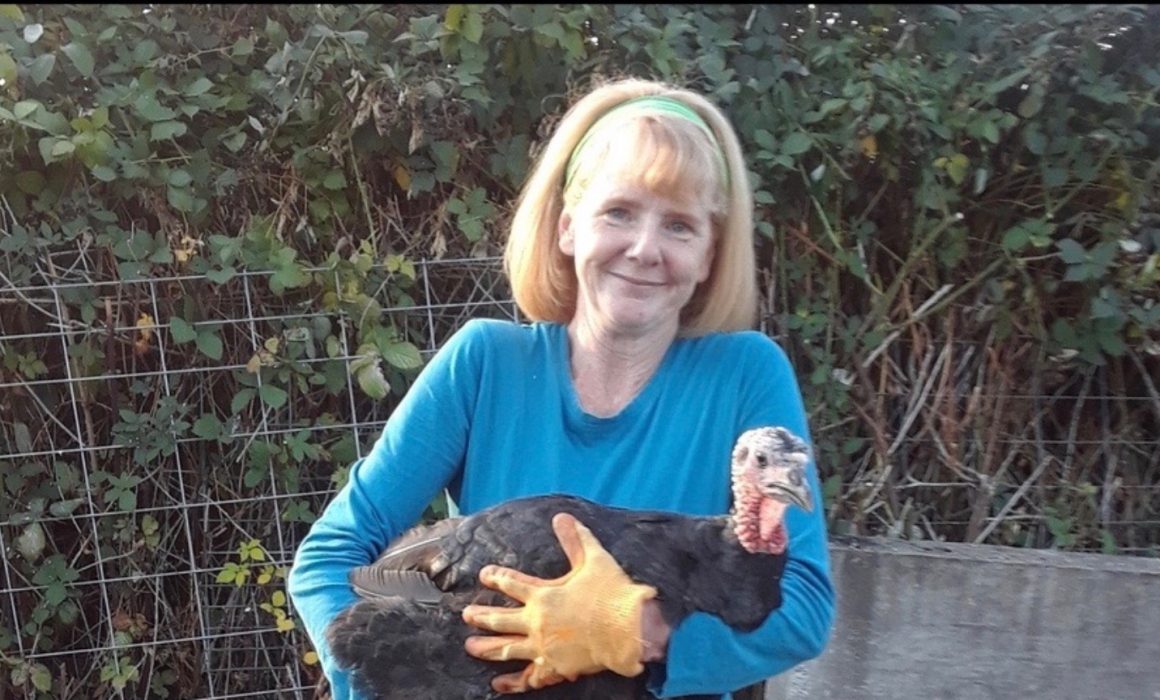 Read about one of our most original and thoughtful Imagination Library Fundraisers from Kookoolan Farms, as told by Farmer Chrissie…
In April 2018, Koorosh went to the feed store for nails, and came back with twenty, day-old Narragansett turkey keets. All summer these "pet" turkeys have been roaming the farm eating bugs and berries. We offered these turkeys for $200 each as a fundraiser for Dolly Parton's Imagination Library through the Yamhill Enrichment Society (which Chrissie is on the board of directors for). This terrific program directly mails an age-appropriate book to children age 0-5 EVERY MONTH for absolutely NO CHARGE to the families. Over the course of their preschool years, a child acquires a personal library of 60 books, and learns that Miss Dolly sends an affirmational letter every month (she never forgets! She keeps her promises! You're important and special!), thereby also teaching how long a month is, and how to count (who doesn't count her personal books?). YES  is the local affiliate for Imagination Library and is hoping to have 3,000 children enrolled this year – – at approximately $25 per child per year, YES has to raise over $75,000 in book fees alone! Through our turkey project, Kookoolan Farms customers contributed $3850 to this project — nearly 5% of the program's annual book fees! Chrissie and Koorosh donated all the time and expenses of the turkeys (we did not keep back any cost, all top-line proceeds were donated) AND Nels and Davina Youngberg, who own Mineral Springs Poultry in Willamina, were so impressed that they also donated the processing costs for the turkeys!
Many thanks to Koorosh + Chrissie Zaerpoor and Nels + Davina Youngberg for your support of Yamhill County Imagination Library!