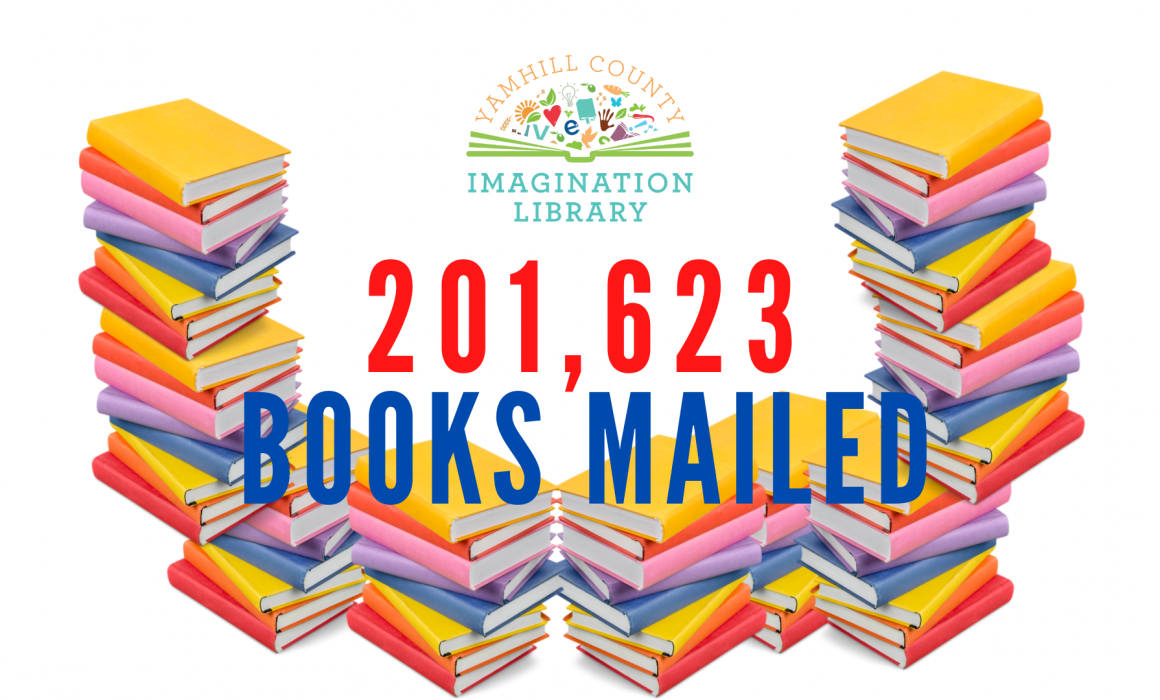 Yamhill County Imagination Library has reached a VERY exciting milestone!  As of February 2022 – – we have mailed 201,623 free books to Yamhill County children.
"The single most significant factor influencing a child's early educational success is an introduction to books and being read to at home prior to beginning school."
-National Commission on Reading
Since we started in 2013, our goal has been to enroll every child in Yamhill County under the age of 5 in Imagination Library. We've made amazing progress in the last nine years.
Currently, we have 2,461 children enrolled in the program which is approximately 44.75% of eligible children in Yamhill County. We are hoping to have 3,000 children enrolled by the end of 2022. If you have any ideas about how to promote the program in your community, please contact us.