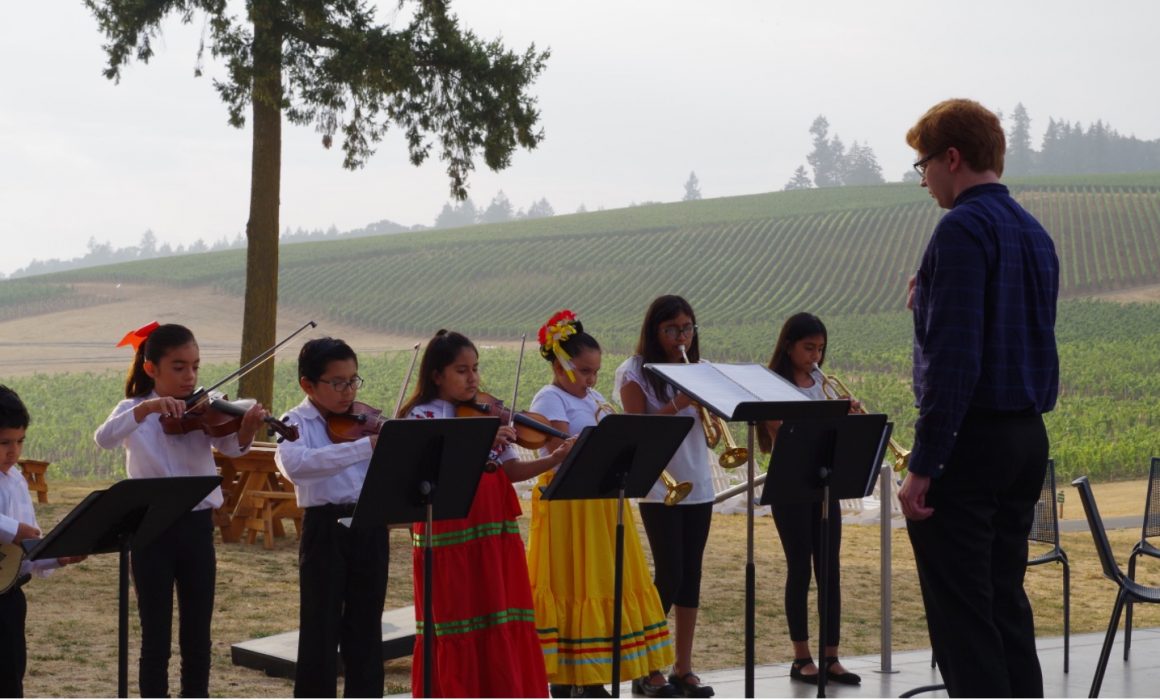 The Youth Mariachi Project educates grade and middle school students in the traditional instruments of mariachi music. This legendary musical expression is recognized by UNESCO as an "Intangible Cultural Heritage" and dates back to at least the 18th century in western Mexico.
Begun in 2011 as a collaboration between the Yamhill Enrichment Society (YES) and the Chehalem Cultural Center, it has grown into a thriving young performance group that allows students to learn the traditional instruments of mariachi music, including guitarrone, vihuela, trumpet, violin, guitar, and voice. YES provides funding for the Youth Mariachi Project as part of its mission to create access to literacy, music and arts programs for the youngest members of Yamhill County.
Once a student is given instruction in every instrument, he or she selects one on which to focus. Students receive individual instruction in their instrument and they participate in ensemble instruction. At least three times per semester, the group is encouraged to perform for the public, typically at festivals or events held by the Chehalem Cultural Center, providing students the opportunity to engage in public performance.
The Youth Mariachi Project needs your support! Please consider a one-time or recurring donation – – –